In an industry that has endured a seventy percent closure rate since September 11th 2001, Templeton Travel Services, Inc. is thriving. To our customers, having a travel agency is more than a luxury - it's a necessity.

Travel today is complex and filled with challenges. Templeton Travel is your personal advocate with innovative technology, global partnerships and highly skilled agents to give you the best travel experience possible.

We are your local agency with global reach. We have a passion for what we do and we do it very well. Our service is unmatched when compared to large agencies or third-party web sites. We work and live in small town America, but with our global network we have a vested interest in your success.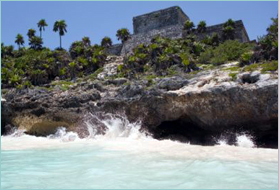 We provide insight, guidance and advocacy for our leisure and group travel clients by delivering premium leisure products and group travel solutions.

Our focus is on clients who expect impeccable customer care and competency. Our travel consultants possess first-hand knowledge of the products, destinations and amenities, insuring your needs are exceeded before, during and after each journey.
We offer a wide range of services in the leisure market. From family vacations to groups we can custom fit a vacation for your needs. Whether it be cruises, tours (both group and individual), Europe, Asia or the South Pacific our resources will help secure the best possible price for your vacation. With a variety of resources and a long list of cruise lines, tour companies and personal tour operators we have a vast resource to help customize a vacation that fits your needs.

Please feel free to contact us to find out how Templeton Travel can help you exceed your travel expectations today and create the best possible vacation experience of your life.
Please refer to our
quote
page for more information about booking a trip.